News archive
22 May 2018, 20:12 | 2018 Rona Cup cancelled
Due to work at the Pavol Demitra Arena, the traditional summer hockey tournament Rona Cup will not be held this year. An important part of the reconstruction will be the replacement of the old cooling technology. Since its beginning in 1994, the Rona Cup was not played only in 2016, again for work at the arena
21 May 2018, 17:05 | Yunost and Shakhtar become farm clubs of Dinamo Minsk
Yunost Minsk and Shakhtar Soligorsk will be both farm-clubs of Dinamo Minsk. The agreement was signed by the General Director of Dinamo Anatoly Kurilets, and the equal role Alexei Torbin (Yunost) and Yuri Budko (Shakhtar).
"Today we have made logical steps that will help further progress of all three teams. We ended the cooperation with Dinamo Maladzyechna that now is becoming an indipendent club.
Now we should give an opportunity to young Belarusian players to prove themselves. Cooperation with the leading clubs of our national championship will allow it to be done with the greatest efficiency" said Kurilets
08 May 2018, 13:38 | Belarus changes Head Coach
After three losses in the opening of the World Championship Belarus changes coach. Sergei Pushkov replaces Dave Lewis.
30 Apr 2018, 12:35 | Tomasz Rutkowski resigned
Tomasz Rutkowski is no longer the Manager of the Polish Ice Hockey Association. 53-year-old resigned with a short notice.
He worked for Polish Federation with various charges, included head coach of U18 and U20 national teams since May 2012.
29 Apr 2018, 21:42 | Donbass will build two arenas in Mariupol
The President of the HC Donbass, Boris Kolesnikov, announced the construction of two ice arenas in Mariupol.
The construction of a full-scale air bearing structure with an ice field of 60x30 meters should begin no later than June 1 and will be completed this year.
The second stage will be the construction of a multisport complex, for approximately 2,000 spectators, to be built at the end of 2019 - early 2020.

"At the age of 8, it is necessary to bring a child to a big hockey and at five years old - to figure skating - these are very early sports" said Boris Kolesnikov
25 Apr 2018, 09:38 | Dubai Mighty Camels won Emirates Hockey League
The iconic Dubai Mighty Camels won the fourth title of Emirates Hockey League, becoming the major winner of the competition, sweeping regular season champion Al Ain Theebs in two games of the final, 7-3 and 8-2. In the semifinals both teams needs 3 games to defeat Abu Dhabi Scorpions and Abu Dhabi Storm respectively.
Al Ain Theebs Russian forward Artur Zainutdinov finished as Top scorer with remarkable 60 points (43+17) in 14 game
23 Apr 2018, 21:14 | Agidel Ufa wins Russian Championship
Agidel Ufa beat Tornado 4-1 to win the Russian Women's Championship for the first time. Agidel won all playoff games - first both semi final games against SKIF and then all three final games against Tornado.
16 Apr 2018, 19:23 | Jesenice again in Slovenia
HDD Jesenice confirms the title of Slovenian League by beating eternal rival HK Olimpija Ljubljana in 4 games of final series, with the decisive 4-1 victory on Olimpija ice, at Tivoli Arena. Since the indipendence of Slovenia, only the two archrivals shared all the titles, with Olimpija leading with 13 victories and HDD Jesenice - the reincarnation of HK Jesenice folded in 2012 due to bankruptcy - with 12.
HK Olimpija Ljubljana forward Crt Snoj finished as Top Scorer with 32 points (10+22) in 14 games
16 Apr 2018, 19:12 | Greece Ice Hockey League 2018 announced
EOXA, the Hellenic Federation for Winter Sports, which is in charge for the sport of ice hockey in Greece announced that the 2018 Greek National Hockey Championship will take place on the following dates:
21-22, April, 2018
28-29 April, 2018
05-06 May, 2018
The games will take place in Athens and Thessaloniki.
10 Apr 2018, 10:27 | SA Vikingar is champion of Iceland
SA Vikingar Akureyri brings back title of Icelandic League after conceding the honour last season to UMFK Esja Reykjavík, now beaten in 3 games of final series 8-5, 5-4ot and 6-2 with a great performance by forward Johann Leifsson, notching 4 goals and 9 assists in the series. Player-coach of SA, Finnish Jussi Sipponen finished as Top Scorer of regular season with 68 (30+38) points
It's title number 20 in the history of club, the most successful in history of Icelandic hockey.
The title also marked the end of the career of Sigurdur Sveinn Sigurdsson, the most representative player of SA and one of the leading figures in the history of Icelandic hockey, who closes his journey in ice hockey with the incredible record of 21 titles in 27 seasons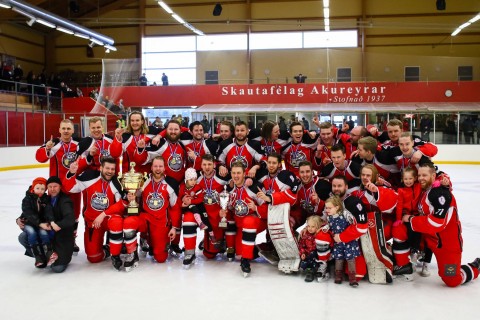 Photo: Icelandic Federation
07 Apr 2018, 16:48 | Neman retains title
Seventh title of Belarus Extraliga for Neman Grodno that defeated arch rival Yunost Minsk after six games in the final series, with a decisive 3-2 at Chizovka Arena in front of 7000 spectators.
"We did a good job. This is the victory of the whole staff, the leadership of the club and the fans." said Russian coach Sergei Pushkov
05 Apr 2018, 21:41 | Sport Club Miercurea Ciuc takes back the title in Romania
Team with the most titles in the 2000s, Sport Club Miercurea Ciuc interrupts a 4-year fast by winnig the 2017-2018 Romanian League by beating 4-3 at overtime in a dramatic game 6 the major rival and reigning champion Corona Brasov. The finals has a uncommon trend with Sport Club, that had easily eliminated Steaua Bucharest in the semifinals, winning 9-7 and 6-5ot first 2 games, losing 2-1ot game 3. The balance was brutally broken in game 4, with Sport Club hammering 10-1 Corona in Brasov, already anticipating the title in front of their fans. But Corona Brasov did a small miracle winning 2-3 game 5 in Miercurea Ciuc, before to surrender to a Csanad Fodor decisive goal tonight.
Traditional Steaua Bucharest closed a very positive season winning bronze series against ambitious Progym Gheorgheni, that announced to submit application to join Erste Liga next season. The biggest disappointment is Dunarea Galati, twice champion 2 seasons ago and with a one-season partecipation to Erste Liga, now sinking in debts and finished 5th, just ahead of eternal last Sportul Studentesc Bucharest, finishing the umpteenth season without winning even one game. Dunarea announced right after the end of regular season that the club very likely won't partecipate in the next season
Veteran Vaclav Novak finished again as top scorer with 63 points (31+32)
02 Apr 2018, 09:06 | Jonathan De Castro named Head Coach of Philippines
Filipino-American Jonathan de Castro is the new Head Coach of Philippines Men's National Team. De Castro, from Long Beach, California, worked as goaltending coach in the New York area, for Long Island Royals and Manhattanville College men and women teams. From last January he worked also as Director of Hockey Development and Director of Player and Coaching Development for the Philippine Hockey Federation. DE Castro will lead Philippines at the Challenge Cup of Asia in Manila from April 3 to 8
29 Mar 2018, 22:47 | Medvescak-2 won IHL
The reserve team of Medvescak Zagreb is the champion of the first edition of IHL - International Hockey League, the multi-national championship including teams from Slovenia, Croatia and Serbia.
The eternal champion of Croatia finished 4th in the regular season, won by Triglav Kranj. In the playoffs eliminated KHL Zagreb in the quarterfinals and same Triglav in the semifinals, when team received reinforcements from EBEL team like goalie Vilim Rosandic and forwards Nik Simsic and Ivan Jankovic. The finals were played against HK Celje that eliminated in 3 dramatic games ambitious Crvena Zvezda Beograd. Medvescak closed the quest with two victories 5-3 and 7-3. Mislav Blagus of KHL Zagreb finished as Top Scorer with 56 points (33+23)
26 Mar 2018, 23:15 | Txuri Urdin retains title in Spain
Txuri Urdin San Sebastian completed a perfect season confirming the title of Liga Nacional alredy won last season by beating in 3 games - 4-3, 7-1 and 7-2 - archrival CH Jaca after dominating regular season and knocking out SAD Majadahonda in the semifinals. Jaca, finished second, eliminated FC Barcelona to reach the final. This is the title number 14 for Txuri, now the the winningest club of the country, having passed Jaca with 13 titles
In December Txuri also won Copa del Rey, the national cup, beating 3-1 Jaca in the final. Czech Pavel Mrňa from champion Txuri finished as Top Scorer with 34 (17+17) points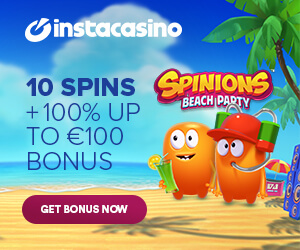 Current events
Czech Rep.: Tipsport extraliga | 1.liga | 2.liga
Slovakia: Tipsport Extraliga | 1.liga
Sweden: SHL | HockeyAllsvenskan
Other: EBEL | Belarus | Croatia | Denmark | Estonia | France | Great Britain | Iceland | Italy | Latvia | Lithuania | MOL-liga | Norway | Poland | Romania | Serbia | Slovenia | Spain | NHL | AHL |
League standings
Game fixtures
League leaders
Ben O'Connor leaves Sheffield for Bayrs Astana of the KHL. Read more»
For the second time in tournament history, Sweden has won back-to-back World Championships thanks to a 3-2 victory in a thrilling contest against Switzerland in the shootout on Sunday in Denmark. ... Read more»