The second European club competition celebrates the quarter of century starting the battles for the silver plate in September Read more»
22 Jun 2022 | Ice Hockey is a very popular sport. One of the main reasons for this popularity is that the game is very fast, and each match is full of exciting moments. Even though Ice Hockey is already very exciting, some people want to make the games even more thrilling using sports betting. Read more»

29 May 2022 | In a game dominated by special teams and controversial refereeing decisions Finland got revenge for last years defeat to win the Gold medal game at this years World Championships. Read more»

28 May 2022 | For the the third consecutive time the World Championships will be contested between the nations of Canada and hosts Finland. Read more»
Gold to Stavanger
Stavanger Oilers wins the Norwegian championship after four straight wins over Storhamar. 6-0, 2-1, 3-2 and today 5-2.
(24 Apr 2022)
Aalborg wins Danish championship
Aalborg Pirates is the 2022 champion of Denmark after a 5-1 win over Rungsted in the fifth game of the finals.
Thomas Spelling scored three of the goals.
(24 Apr 2022)
Valk Tartu extends dominance in Estonia
Valk 494 Tartu is again the owner of Estonian League, after sweeping Kurbads Riga 3-0 in the final series. Fourth consecutive title, the 13th in the history of the club.
All stats: https://www.eurohockey.com/league/154-meistriliiga.html
(23 Apr 2022)
Triglav Kranj win again IHL League
HK Triglav Kranj retains the title of IHL by beating in the decisive game HK Slavija Junior.
(17 Apr 2022)
Zemgale Jelgava win first title in Latvia
For the first time Zemgale Jelgava becomes champion of Latvian League sweeping in 4 games title holder HK Olimp Riga.
And for the first time the title goes to a city other than Riga or Liepaja

All games and stats from Optibet Hokeja Liga : https://bit.ly/3v6jlnM
(12 Apr 2022)
GKS Katowice champion again after 52 years
GKS Katowice beat Re-Plast Unia Oświęcim 4-1 in the fourth game of the Polish finals to win the series 4-0.
This was Katowice's 7th Polish title, but the first one since 1970.
(08 Apr 2022)
Barcelona confirms title in Spain
Barça Hockey Gel retaining the title of Liga Nacional after a thrilling playoffs game #4 against GC Puigcerdà, decided at overtime
It's the seventh title for hockey section of giant FC Barcelona
All games and stats from the season here: https://bit.ly/3Kd7NW7
(04 Apr 2022)
Djurgården relegated
Djurgården lost 3-1 to Timrå to lose the Swedish SHL relagation series 4-0.
This means that there will be no team from the Stockholm area in the Swedish top league for the first time ever.
(02 Apr 2022)
Do you know that you can support us and show your support for your favourite player or club at the same time. Find the profile of your favourite and click the link to buy a sponsorship of the profile.

Staff wanted
A large group of hockey fans from around world has helped build this site. We are always looking for more people that want to help out. It doesn't matter if you want to write articles, work with player stats or just want to help out with something else. If you're interested in helping us making this site even better, please contact us at
info@eurohockey.com.
Forums are great
Discuss your favourite team or player with other fans on one of our discussion boards!
Current events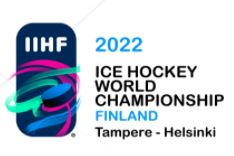 External links
Czech Rep.: Tipsport extraliga | 1.liga | 2.liga
Slovakia: Tipsport Extraliga | 1.liga
Sweden: SHL | HockeyAllsvenskan
Other: EBEL | Belarus | Croatia | Denmark | Estonia | France | Great Britain | Iceland | Italy | Latvia | Lithuania | MOL-liga | Norway | Poland | Romania | Serbia | Slovenia | Spain | NHL | AHL |
League standings
Game fixtures
League leaders