2. Bundesliga schedule announced
Dresden without home games until end of October
After months of discussions and trouble within the league, the German 2. Bundesliga finally announced the schedule for the 2012-13 season. After the continuation of all teams for another year had been cleared in a general meeting in late July, the only really interesting question was what the schedule would look like for the Dresdner Eislöwen. As we have informed you in previous occasions the team is not allowed to uses its home arena for the start of the season due to construction work on the roof.
There was the idea of finding a substitute arena in Dresden (which was very unlikely as there was no arena ready to be played in with 2. Bundesliga standards) or in a neighbouring city (which would have been very expensive because of high rent and less fans). Instead the officials took the clever decision of intensifying the construction work on Dresden's home arena and letting them play only away games in the first 12 matchdays of the new season. If construction work can be finished in time, the first home game for Dresden will be the one against Bavarian club ESV Kaufbeuren on 28 October 2012.
Now Dresden can play all home games in their own EnergieVerbund Arena and start selling season tickets, single tickets etc. without having additional costs for playing elsewhere. Still there could be problems with their liquidity and so the city of Dresden promised to help out with €150,000 should the club need any money soon.
Current events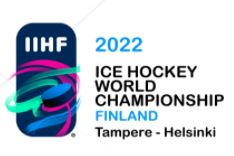 External links
Czech Rep.: Tipsport extraliga | 1.liga | 2.liga
Slovakia: Tipsport Extraliga | 1.liga
Sweden: SHL | HockeyAllsvenskan
Other: EBEL | Belarus | Croatia | Denmark | Estonia | France | Great Britain | Iceland | Italy | Latvia | Lithuania | MOL-liga | Norway | Poland | Romania | Serbia | Slovenia | Spain | NHL | AHL |
League standings
Game fixtures
League leaders
The second European club competition celebrates the quarter of century starting the battles for the silver plate in September Read more»
Ice Hockey is a very popular sport. One of the main reasons for this popularity is that the game is very fast, and each match is full of exciting moments. Even though Ice Hockey is already very exciting, some people want ... Read more»