Mogilev bankrupt and ceased to exist
The club collapsed under debts and will compete in the Second Division. Belarus Federation will reformulate the league format.
After years of poor budgets and results, the adventure of HK Mogilev come to an end. The club goes bankrupt and informed Belarusian Federation that the team won't participate in next Extraliga despite in last days fans started a campaign to collect funds to save the club. Last week in a short message, coach Sergei Usanov dramatically explained the situation at the first training camp: "No money, no sponsors. We have only 13 players at the camp and nothing to eat"

Club Director Aleksei Minkin explains the situation: "The club can not provide guarantees and has accumulated more than impressive four billion rubles (about 450,000 U.S. dollars ) debts since the end of the year. While there is no official confirmation of the bankruptcy because we need one more signature At the moment we sent a letter to the federation notifying the Municipal Sports Organization Mogilev is declared bankrupt. Parallel, we announced the creation of a state institution Hockey Club Mogilev-2, asking to compete in Second Division. Perhaps the leadership of the region still reconsider its attitude, but now this is the situation."
Federation President Evgeny Vorsin declared the Federation already sent to the nine remaining clubs a proposal to change the format of next championship after the exit of Mogilev: "We asked to the members of the Executive Committee to make a decision to change the system for the championship. Our proposal is: do not share the regular season in two parts, and just hold it in six rounds. then we have two versions of the play-offs: including the first eight or the first six teams."
During the summer almost all teams experienced financial difficulties, besides Mogilev also Gomel, Yunost and former champion Metallurg Zhlobin have delayed salaries and cuts in the budgets.
Current events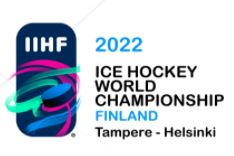 External links
Czech Rep.: Tipsport extraliga | 1.liga | 2.liga
Slovakia: Tipsport Extraliga | 1.liga
Sweden: SHL | HockeyAllsvenskan
Other: EBEL | Belarus | Croatia | Denmark | Estonia | France | Great Britain | Iceland | Italy | Latvia | Lithuania | MOL-liga | Norway | Poland | Romania | Serbia | Slovenia | Spain | NHL | AHL |
League standings
Game fixtures
League leaders
The second European club competition celebrates the quarter of century starting the battles for the silver plate in September Read more»
Ice Hockey is a very popular sport. One of the main reasons for this popularity is that the game is very fast, and each match is full of exciting moments. Even though Ice Hockey is already very exciting, some people want ... Read more»