SKP Poprad granted license to play in next Extraliga but can move to another city
Also MHC Martin and Dukla Trencin received the green light from Pro Hockey
"The Board of Directors of Pro Hockey approved a proposal to grant licenses for Martin and Dukla Trencin some days ago and today we expressed the same advice for HK Poprad. Finally, we propose a license for all three clubs.Now our first recommendation goes to the licensing Commission and then to Slovakian Federation whose Executive Committee will have the final word " with this statement to Hokejportal.net President of Pro Hockey Vladimir Paštinský practically sealed the right for all three teams to play in upcoming Extraliga after a first examination of documents and obligations of all teams in late August, when Martin, Dukla and Poprad weren't approved for not comply with requests, mainly financial.
After this announcement, Poprad President Rudolf Skokan called for a press conference to publicy explain how club can grant the right to play in Extraliga: "The Management Authority of Pro Hockey recommended that the Executive Committee of the Slovak Ice Hockey Federation grant HK Soprad a license for the season 2013/2014, obtaining this license was difficult but we were able to fulfill all our obligations to players and coaches, as mandated by regulatory authority - said Skokan - I want especially thank Mr. Jan Telensky (AquaCity CEO) for his commitment to keep HK Poprad in Extraliga". According to Mr. Skokan, Telensky gave the club 200,000 euros, to cover commitments to players and coaches. According to managing director HK Poprad Tibor Turan club now has settled all debts to players and coaches, or has agreed repayment schedule.
HK Poprad will operate in the season 2013/2014 with a lower budget than last year. According to Turan budget will be in the amount of 0.6 million euros.
All's well that ends well? not exactly! At the end of press conference, the unexpected announce: exists the possibility that the club can move to another city, since the support of the town of Poprad is, from the perspective of Skokan and Turan "bad". Continuing to play hockey in Poprad will depend on the attitude of the City. Tibor Turan has not ruled out the possibility of moving the team to another city, but have not rejected the possibility of normal operation in Poprad."What is still very difficult and very challenging is the communication with the city, "said Skokan

Current events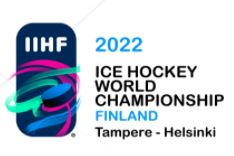 External links
Czech Rep.: Tipsport extraliga | 1.liga | 2.liga
Slovakia: Tipsport Extraliga | 1.liga
Sweden: SHL | HockeyAllsvenskan
Other: EBEL | Belarus | Croatia | Denmark | Estonia | France | Great Britain | Iceland | Italy | Latvia | Lithuania | MOL-liga | Norway | Poland | Romania | Serbia | Slovenia | Spain | NHL | AHL |
League standings
Game fixtures
League leaders
The second European club competition celebrates the quarter of century starting the battles for the silver plate in September Read more»
Ice Hockey is a very popular sport. One of the main reasons for this popularity is that the game is very fast, and each match is full of exciting moments. Even though Ice Hockey is already very exciting, some people want ... Read more»