Finally it's Kurbads!
After three consecutive finals, finally Kurbads captures title in Latvia
Estabilished in 1996 and became a professional club only in 2013 with many ambitions, HK Kurbads, based in city of Ogre, finally can celebrate the first coveted title after three consecutive Latvian League finals lost: in 2014 against HK Mogo, in 2015 surprisingly against underdog HS Prizma Riga and last season with HK Liepaja. In all the series Kurbads entered as clear favourite, with a strong roters counting with experienced players as Rodrigo Laviņš and Aleksandrs Macijevskis. To complete the unenviable list of second places, Kurbads was finalist in the two editions of Latvian Cup, resumed in 2015, losing both times against HK Mogo.
Also the current season appeared to be a photocopy of the last three seasons until two weeks ago: March 29, losing 2-3 at home game #3 of the finals, Kurbads was down 0-3 in the series against regular season (and Cup) winner HK Mogo and the title seemed to escape again. But with an incredible and thrilling comeback, coach Pēteris Ostošovs troop has achieved the feat of winning the following 4 games, including the decisive 1-2 victory at Mogo Arena in game #7 to finally secure the first title for the club

Finished second (obviously...) after the regular season, Kurbads laboriously eliminated JLSS Zemgale in five games, while HK Mogo passed over champion HK Liepaja.
"After losing game three I said to the guys there is no room for the word  "impossible" - said champion coach Ostosovs to portal Delfi.lv - "Why would not believe in the victory of the series, until we still breathed. I think the breaking point was the game #4  played in Ogre, when we played five minutes shorthanded and immediately after we scored" noted Ostošovs.
"Well, I have to say hat off to Kurbads guys for the comeback" - said Mogo coach Olegs Sorokins - "I was obviously unable to find the right words to motivate the guys at the last effort after 3-0 in the series, although all were aware that just another game was enough to win. When we are 3-0 we psychologically feel comfortable and one of the main reasons of the final results is the psychological unpreparedness of the team." said Sorokins
HK Mogo forward Elvis Želubovskis was the top scorer of the league, while Kurbads Toms Hartmanis was named Playoffs MVP

Current events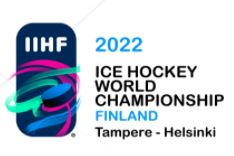 External links
Czech Rep.: Tipsport extraliga | 1.liga | 2.liga
Slovakia: Tipsport Extraliga | 1.liga
Sweden: SHL | HockeyAllsvenskan
Other: EBEL | Belarus | Croatia | Denmark | Estonia | France | Great Britain | Iceland | Italy | Latvia | Lithuania | MOL-liga | Norway | Poland | Romania | Serbia | Slovenia | Spain | NHL | AHL |
League standings
Game fixtures
League leaders
The second European club competition celebrates the quarter of century starting the battles for the silver plate in September Read more»
Ice Hockey is a very popular sport. One of the main reasons for this popularity is that the game is very fast, and each match is full of exciting moments. Even though Ice Hockey is already very exciting, some people want ... Read more»