Slovak Extraliga closeup
A short review on the season so far in Slovak Extraliga.
HKM Zvolen at the head of other teams just before HC Slovan Bratislava after 6 wins in row. Last champion HC Kosice drop to the 4th place after 4 gaming losses in row. At last 10th place is HK Nitra with 11 points just after MSHK Zilina (12 points) and MHC Martin (12 points), but still one game against Slovakia U20 in front of them. For biggest surprise we can consider team Dukla Trencin at 3th place, below expectations are in HC 05 Banska Bystrica at 7th place.
There were some coach changes in HK SKP Poprad Ladislav Svozil for Jan Jasko after 4 rounds and also in Nitra Jan Jasko for Roman Stantien and Branislav Okuliar after 12 rounds. Slovak Tipsport Extraliga recorded a new visiting record in match between HC Slovan Bratislava and HC Kosice where was 8814 spectators. In Slovak Extraliga participate also team Slovakia U20 with one win so far after shoot-out over HC´05 Banská Bystrica . Miroslav Satan resigned his contract with HC Slovan Bratislava till end of season. Zigmund Palffy is scoring leader with 21 points in 11 matches.
League leaders:
| | | | | | | |
| --- | --- | --- | --- | --- | --- | --- |
| Player | Team | GP | G | A | P | PM |
| Zigmund Palffy | Skalica | 11 | 8 | 13 | 21 | 18 |
| Miroslav Satan | Slovan Bratislava | 13 | 5 | 13 | 18 | 12 |
| Martin Kulha | Poprad | 12 | 8 | 9 | 17 | 16 |
| Michael Vandas | Poprad | 12 | 5 | 10 | 15 | 10 |
| René Skoliak | Skalica | 12 | 3 | 12 | 15 | 45 |
Goalies:
| | | | | | | |
| --- | --- | --- | --- | --- | --- | --- |
| Goalie | Team | GP | MIN | AVG | PER | SO |
| Adam Trencan | Zvolen | 5 | 274 | 0.88 | .968 | 2 |
| Matus Kostur | B. Bystrica | 5 | 305 | 1.77 | .947 | 2 |
| Vladimir Kovac | D. Trencin | 12 | 694 | 1.90 | .937 | 4 |
| Alexandr Hylak | Kosice | 12 | 719 | 2.09 | .936 | 1 |
| Branislav Konrad | Sl. Bratislava | 11 | 615 | 2.05 | .932 | 2 |
Average home attendance:
1.    HC Kosice 5600
2.    HC Slovan Bratislava 4616
3.    HK SKP Poprad 3525
4.    Dukla Trencin 3502
5.    HK Nitra 1982
6.    HK 36 Skalica 1905
7.    HC 05 Banska Bystrica 1813
8.    HKM Zvolen 1646
9.    MHC Martin 1371
10.  MSHK Zilina 1087
11.  Slovakia U20 431
Current events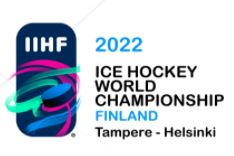 External links
Czech Rep.: Tipsport extraliga | 1.liga | 2.liga
Slovakia: Tipsport Extraliga | 1.liga
Sweden: SHL | HockeyAllsvenskan
Other: EBEL | Belarus | Croatia | Denmark | Estonia | France | Great Britain | Iceland | Italy | Latvia | Lithuania | MOL-liga | Norway | Poland | Romania | Serbia | Slovenia | Spain | NHL | AHL |
League standings
Game fixtures
League leaders
The second European club competition celebrates the quarter of century starting the battles for the silver plate in September Read more»
Ice Hockey is a very popular sport. One of the main reasons for this popularity is that the game is very fast, and each match is full of exciting moments. Even though Ice Hockey is already very exciting, some people want ... Read more»