26 Feb 2022, 19:00 | Regular season | Cardiff Arena
Cardiff Devils
7-1
Manchester Storm

Periods:
Shots:
0-0
(9-12)
2-1
(9-15)
5-0
(16-4)

Total: 34-31

Referees: Hogarth/Smith&nbsp&nbsp|&nbsp&nbspSpectators: 3100
&nbsp
Seven unanswered goals saw the Cardiff Devils power past the Manchester Storm on Pride Night in the Welsh Capital.
After a scoreless opening period, things came to live in period two. Manchester shocked the 3,100--strong crowd at Ice arena Wales by taking the lead 5:22 into period two as they enjoyed a 5-on-3 advantage - just 21 seconds with the extra two skaters needed before Frankie Melton converted in close.  Ben Davies came closest to tying on the rest of the Storm's powerplay but his shorthanded effort came back off the iron.
Good work from Mat tRegistered led to the Devils' equaliser at 29:04 with Justin Crandall eventually tying the game. Five minutes later, Jake Coughler put the hosts ahead as he finished from a Brendan Mikkelson pass on the rush to convert shorthanded. Mac Caruth pulled off an excellent point-blank save inside the final minutes of period two to keep the Devils ahead.
The home side took full control of the game with three goals in a 114-second spell in the early staged of the third period. Stephen Dixon's powerplay goal put them 3-1 ahead at 43:04, followed just 37 seconds later by Trevor Cox making it four. Brodie Reid was left wide open to make it 5-1 at 45:57 by which point the home side were almost home and dry. Riley Brandt scored his first Devils goal with just under ten minutes to play, while Reid got his second of the game ay 54:44 to cap good night for the Devils.
Current events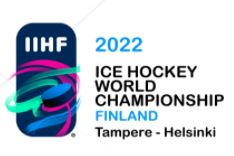 External links
Czech Rep.: Tipsport extraliga | 1.liga | 2.liga
Slovakia: Tipsport Extraliga | 1.liga
Sweden: SHL | HockeyAllsvenskan
Other: EBEL | Belarus | Croatia | Denmark | Estonia | France | Great Britain | Iceland | Italy | Latvia | Lithuania | MOL-liga | Norway | Poland | Romania | Serbia | Slovenia | Spain | NHL | AHL |
League standings
Game fixtures
League leaders
The second European club competition celebrates the quarter of century starting the battles for the silver plate in September Read more»
Ice Hockey is a very popular sport. One of the main reasons for this popularity is that the game is very fast, and each match is full of exciting moments. Even though Ice Hockey is already very exciting, some people want ... Read more»