03 Oct 2021, 17:30 | Regular season | SkyDome Arena
Coventry Blaze
1-2 SO
Sheffield Steelers

Periods:
Shots:
1-0
(8-6)
0-0
(14-10)
0-1
(10-13)
0-0
(6-2)
0-1
( - )

Total: 38-31

Referees: Pering/Rose&nbsp&nbsp|&nbsp&nbspSpectators: 2102
&nbsp
Armstrong scored gw penaltiy
An enthrealling game live on Premier Sports ended with the Sheffield Steelers earning a round six shootout win against the Coventry Blaze.
The opening period was frantic with chances at both ends and 14 shots on goal across the two teams. Coventry killed off an early Evan Bloodoff penalty before getting two powerplay advantages of their own, however Rok Stojanovič pulled off several good saves to keep the game level. The Blaze probably shaded the opening period for chances and when the goal came it was worth waiting for - David Clements rocketing a slapshot into the net from the blueline and getting the home fans out of their seats with 2:47 left in the period.
Coventry had chances to extend their lead on three powerplays, including a 5-on-3, during the second period but time and again couldn't find a way past Stojanovič or Steelers players blocking shots in front of his net. At the other end, CJ Motte saved his team on several occasions with some excellent last-ditch saves to preserve the lead. The best chance of the period arguably fell to Jonny Curran who was unable to beat the big Slovene netminder when through 1-on-0, missing the target completely.
The Steelers had their own 5-on-3 chance but the Blaze held out, but eventually they were able to force their way through with a man advantage - Dan Todd shooting through a screen to tie things up at 55:22. Coventry had the better of the late chances as they tried to turn the momentum but the game was to go to an extra period to find a winner.
Overtime was end to end with both Motte and Stojanovič again coming up big for their teams. No side was able to find the golden goal, meaning that the game was decided in a shootout.
Evan Bloodoff went five-hole for the first shot, giving Coventry the lead, and his goal was the only score during the opening three rounds. When Matt Thompson made it 2-0, Brendan Connolly had to score and duly did. Ross Venus couldn't find a way through which allowed John Armstrong to tie things up with a lovely move around Motte. The Steelers forward was then straight back out as the order reversed in round six, scoring again while Bloodoff couldn't beat Stojanovič and the Steelers took the bonus point.
Current events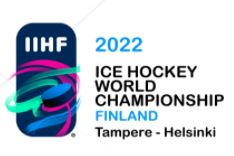 External links
Czech Rep.: Tipsport extraliga | 1.liga | 2.liga
Slovakia: Tipsport Extraliga | 1.liga
Sweden: SHL | HockeyAllsvenskan
Other: EBEL | Belarus | Croatia | Denmark | Estonia | France | Great Britain | Iceland | Italy | Latvia | Lithuania | MOL-liga | Norway | Poland | Romania | Serbia | Slovenia | Spain | NHL | AHL |
League standings
Game fixtures
League leaders
The second European club competition celebrates the quarter of century starting the battles for the silver plate in September Read more»
Ice Hockey is a very popular sport. One of the main reasons for this popularity is that the game is very fast, and each match is full of exciting moments. Even though Ice Hockey is already very exciting, some people want ... Read more»