News archive
24 Apr 2022, 22:15 | Gold to Stavanger
Stavanger Oilers wins the Norwegian championship after four straight wins over Storhamar. 6-0, 2-1, 3-2 and today 5-2.
24 Apr 2022, 20:23 | Aalborg wins Danish championship
Aalborg Pirates is the 2022 champion of Denmark after a 5-1 win over Rungsted in the fifth game of the finals.
Thomas Spelling scored three of the goals.
23 Apr 2022, 19:19 | Valk Tartu extends dominance in Estonia
Valk 494 Tartu is again the owner of Estonian League, after sweeping Kurbads Riga 3-0 in the final series. Fourth consecutive title, the 13th in the history of the club.
All stats: https://www.eurohockey.com/league/154-meistriliiga.html
17 Apr 2022, 22:23 | Triglav Kranj win again IHL League
HK Triglav Kranj retains the title of IHL by beating in the decisive game HK Slavija Junior.
12 Apr 2022, 09:03 | Zemgale Jelgava win first title in Latvia
For the first time Zemgale Jelgava becomes champion of Latvian League sweeping in 4 games title holder HK Olimp Riga.
And for the first time the title goes to a city other than Riga or Liepaja

All games and stats from Optibet Hokeja Liga : https://bit.ly/3v6jlnM
08 Apr 2022, 23:06 | GKS Katowice champion again after 52 years
GKS Katowice beat Re-Plast Unia Oświęcim 4-1 in the fourth game of the Polish finals to win the series 4-0.
This was Katowice's 7th Polish title, but the first one since 1970.
04 Apr 2022, 14:19 | Barcelona confirms title in Spain
Barça Hockey Gel retaining the title of Liga Nacional after a thrilling playoffs game #4 against GC Puigcerdà, decided at overtime
It's the seventh title for hockey section of giant FC Barcelona
All games and stats from the season here: https://bit.ly/3Kd7NW7
02 Apr 2022, 23:30 | Djurgården relegated
Djurgården lost 3-1 to Timrå to lose the Swedish SHL relagation series 4-0.
This means that there will be no team from the Stockholm area in the Swedish top league for the first time ever.
30 Mar 2022, 15:34 | SA confirms title in Iceland
Skauta­fé­lag Ak­ur­eyr­ar confirms the title in Iceland, by beating rival SR. Fifth consecutive title, 23rd in the history of club.

All stats and results: https://bit.ly/3qJX1yL
16 Mar 2022, 16:42 | First ever title for NSA Sofia
NSA Sofia wins the first ever title of champion in Bulgaria by defeateing six-consecutive-seasons champion Irbis-Skate in a thrilling playoffs decisive game 4-3 at overtime.
Season awards:
MVP: Ivan Hodulov - Cska Sofia
Best goalkeeper - Yuri Groshev NSA Sofia
Best defender - Yanaki Gachev Irbis-Skate Sofia
Best foreigner - Nicholas Lang CSKA Sofia

Complete gamesheets and stats here
13 Feb 2022, 13:42 | Asiago confirms title in Italy
Asiago Hockey is the champion of Italy for the third consecutive season, by beating, once again, SV Renon in decisive game of final round
08 Feb 2022, 22:19 | Zilina wins Slovak Cup
By beating Extraliga club HC 21 Presov 6-1, 1st division Vlci Zilina wins Slovak Cup
10 Jan 2022, 14:36 | Kyrgyzstan won Eurasian Championship
With a perfect record, Kyrgyzstan won the first edition of Eurasian Championship, a U20 tournament played in Istanbul and organized by Turkish Federation to replace the World Championship cancelled by IIHF due to Covid-19
All the gamesheets and stats avaiable here

29 Dec 2021, 20:19 | Lööf suspended
Sweden's Leo Lööf is suspended for one game at the World Juniors for a violation of IIHF Official Playing Rule 48 (Illegal Check to the Head or Neck) and Rule 41 (Boarding) in the game against Slovakia.
29 Dec 2021, 18:18 | Team Czechia placed in quarantine
A Czech player has tested positive so the Czech U20 team will be unable to play the 29 December preliminary game against Finland at the World juniors.
Current events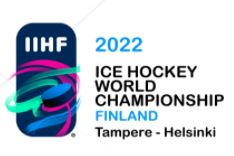 External links
Czech Rep.: Tipsport extraliga | 1.liga | 2.liga
Slovakia: Tipsport Extraliga | 1.liga
Sweden: SHL | HockeyAllsvenskan
Other: EBEL | Belarus | Croatia | Denmark | Estonia | France | Great Britain | Iceland | Italy | Latvia | Lithuania | MOL-liga | Norway | Poland | Romania | Serbia | Slovenia | Spain | NHL | AHL |
League standings
Game fixtures
League leaders
The second European club competition celebrates the quarter of century starting the battles for the silver plate in September Read more»
Ice Hockey is a very popular sport. One of the main reasons for this popularity is that the game is very fast, and each match is full of exciting moments. Even though Ice Hockey is already very exciting, some people want ... Read more»